페이지 정보
Name
HANA Academy
Comment
0
Hit
785
Date

23-09-13 17:01
본문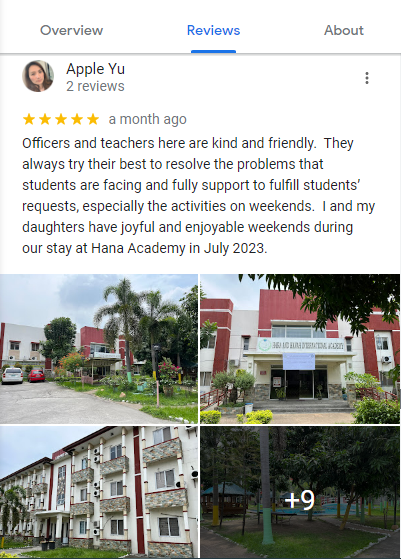 https://goo.gl/maps/yTN7t699pkVeQrdv7
Officers and teachers here are kind and friendly.
They always try their best to resolve the problems that students are facing and fully support to fulfill students' requests, especially the activities on weekends.
I and my daughters have joyful and enjoyable weekends during our stay at Hana Academy in July 2023.